blogspot.com is blocked in china (hey, im back in shanghai!) and it takes too much time to access from a proxy server (say, an hour? just to post one entry) uggh.. life! :(
anyway, here are pictures from me and him buffet dinner in spiral, sofitel (westin hotel) manila. where we also had our first date last 2006 :)
i personally think its the BEST buffet place in town! (even compared to shanghai!) they have chinese, japanese (i love sushi's), western (oooh.. lambchop's and steak's!), italian, fresh seafood, indian (roti's and curries i love!), spanish (paella and baked clams my favorite!), other asian,.. whole isle dessert section with fresh fruits, ice creams, choco fondue and even gummy bears!.. a total FUSION! for $55/head!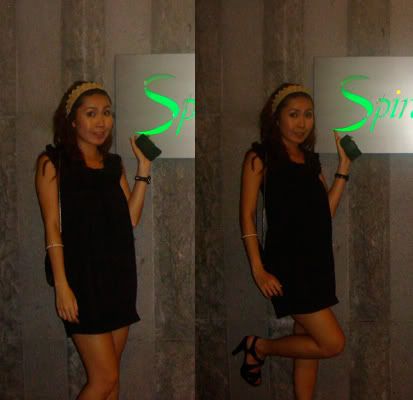 its really awkward posing ALONE on a public place.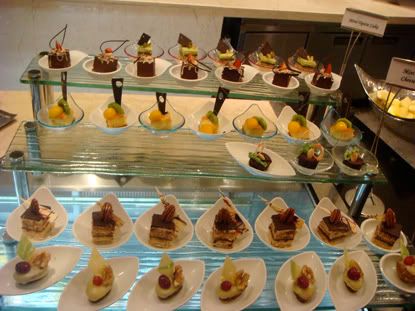 desserts galore!! my favorite!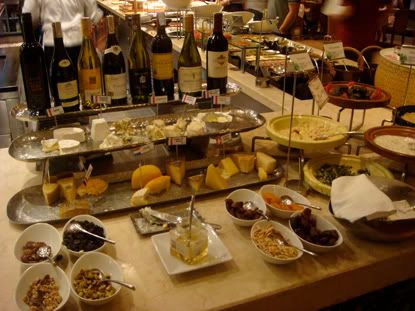 wine and cheese anyone?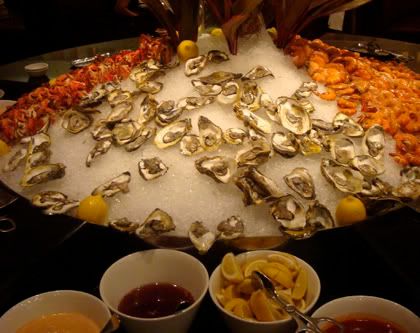 fresh seafood!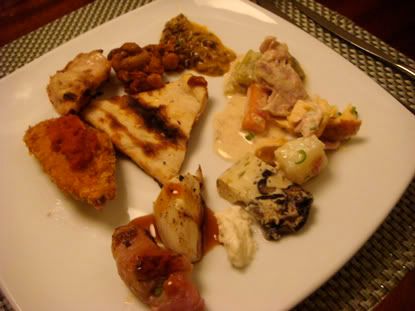 first plate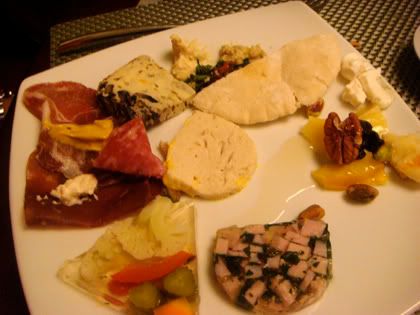 second plate
... and i was too full/famished to take more pictures! :)
after 3 hours pigging out... we finally surrendered! relinquished, we headed to Embassy Club, Fort Bonifacio to parrrtaaay with friends! love love it!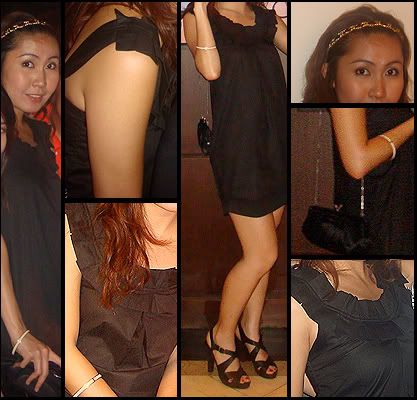 lace headband: from xiamen, china. gold chain headband (polygamous aren't we?): h&m. origami shift dress: from hongkong. satin purse & shoes... weaved leather bangle that im loving right now.