what's supposed to be a simple-dinner-with-friends ended as my
surprise
birthday dinner! and little did i know that my friends had prepared for the night days before, and even invited all my friends from different groups - together! it was really sweet since my birthday is really on
JULY 25th
- but since I'll be in
Shanghai
,
celebrating it miserably alone (i hope not!), they planned the night to be my 'advance' birthday dinner. aaaww...
of course, ONLY the celebrant has her picture posted and cropped.. since (1) they might kill me for posting their pictures on public (2) i am the ONLY blogger junkie! :)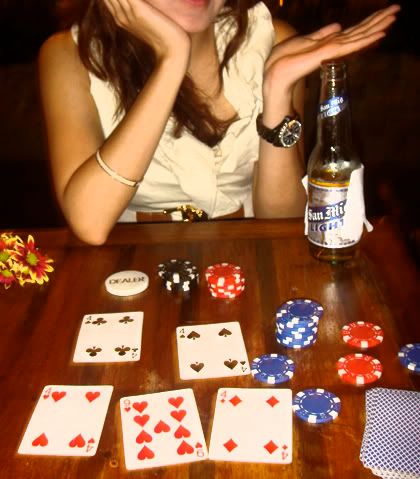 hmm.. lucky much? haha not really - im just a frustrated player and i seldom win! (please excuse our addiction as my friend literally brought his poker set in the bar/resto just so we can play while enjoying everyone's company /drinking beer! thus the non-existing poker table! haha)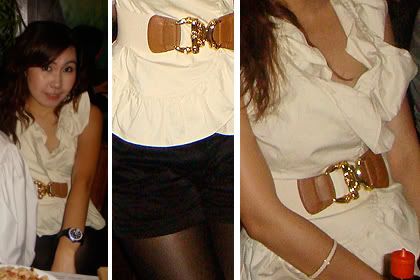 ruffled top: from hongkong. black shorts, stockings. beige clutch: u (manila). belt, bangle: h&m. j12.