i have always been jealous with my bff who took
fashion design
in college that every time she asks for my help in her projects - scanning, editing, creating her portfolio, etc - i was always happy doing, pushing all my business plans and paperworks - later. i also enjoyed attending all their fashion shows, and by the time i graduated, i always sat in their class just so i can see how she and her classmates work. crazy i know.
anyway, its been 3 yrs now since my last acquaintance in the fashion class... but i always feel excited every time my friend updates her portfolio - doing all those fashion shoots and styling with former classmates.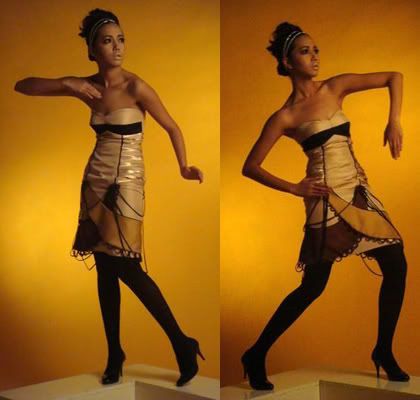 this shoot is kinda amateur since the dress was created by veejay floresca (classmate), makeup by my friend, and shooting by another friend they know - but it looks really
amazing
! don't you think?