so its
sale season
. i decided to have a check, but ended up straining my arms and feeling exhausted.
my inspiration for shopping has always been my home (
philippines
). frolicking the beach, and dinner with friends in our 2-seasoned tropical country. i'm still
el cheapo
when it comes to shopping because i always have this
slight
infatuation that i will go to
bangkok
and
hongkong
every year.. and i love shopping for bargains there! esp. for trendy outfits that don't last long.. 
so.. anyway, these are what i bought yesterday. i might go back to get me some more shorts and jeans :) and i hope that's basically it! because i want to get myself an 
iphone
 for my birthday (or a handbag?) :)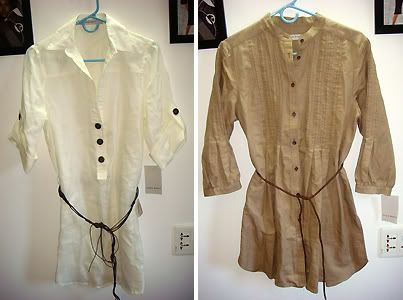 both from zara. i can imagine myself lounging on the beach on these... :)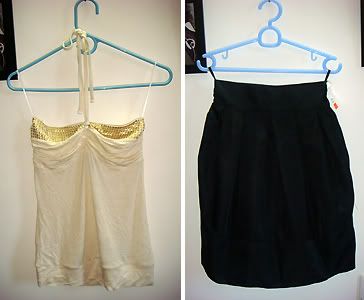 top: mango. high-waisted tulip skirt: h&m. dinner and drinks with friends! :)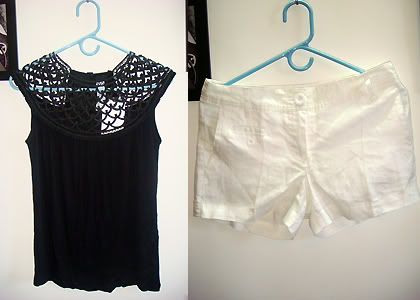 top: zara. linen shorts: mango. i love the top! its so detailed.. while the shorts are also perfect for the beach :)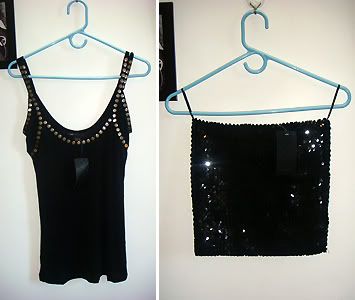 tank: mango. sequined tube: mango. the tube, something i cud also use as a skirt!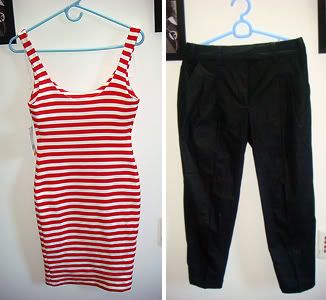 dress: zara. men's trousers: h&m. i already have a lot of ideas on how to wear them!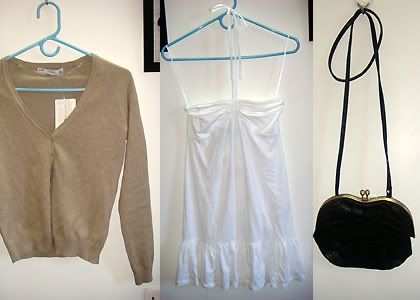 cardi: zara. dress: zara. bag: mango. im addicted to cardis lately.. and the dress is so breezy! :) the bag looks vintage so i love it!