before everyone thinks that ive turned into a blog snob... im just
not
feeling great right now.
i colored my hair
purple
in hk when my ex dumped me, then lived-in with another girl whom he ws seeing when i was away for a month! then totally traded off my decent stuffs for a grungy / rock & roll/ kill-me-now look. but that was 2yrs ago, when i was 21... NOW, though im sooo tempted to color my hair
red
.. i guess its not worth it. i wont bore u much with the details... u get the point :)
and as much as i want to have myself preoccupied with outfit posts... im just feeling
blah
.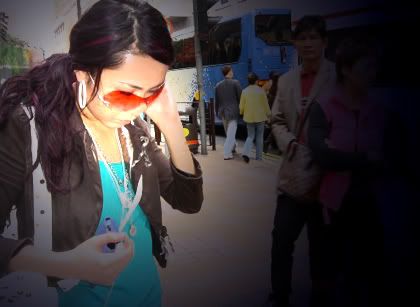 can u see purple?


what's the most insane thing u did when recuperating from a breakup? :)

photo creds: hongkong 2006