today is
children's day
in
china
. and when i say holiday, it means events. and when i say events, it means overtime work, and overtime work equals NO overtime pay for me. *
pft
* on the brighter note,
children's day
also means kids, and kids always reminds me of ice creams, ice creams to love, and love equals to working on a sunday! boo!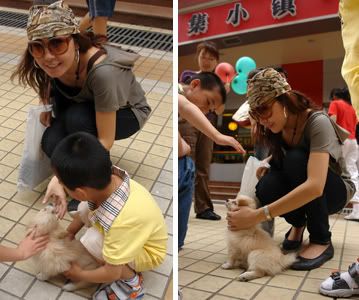 but really, it was fun working today... we had performances from shanghai acrobatics, puppet shows, dog shows (ilove!), frisbee dog shows, and free games and prizes for the kids!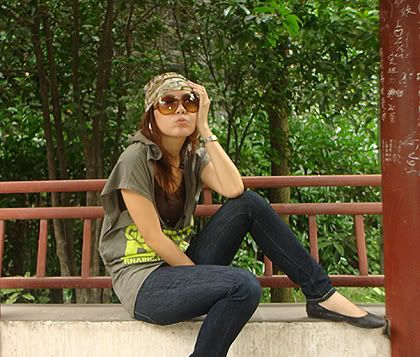 i know i would look much better if i wore heels with these.. but come on, its
kid's day
! i wanna play with the kids! ~
hehe
hence i was wearing my flats which i think is forever glued on my feet :P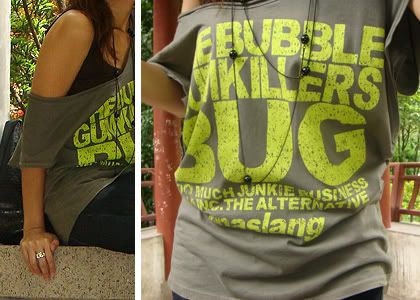 this shirt, i got from xiamen, china 2 yrs ago. i dont exactly know what its saying, only that it's actually a hoodie and an oversized logo t-shirt - which i really love - since loose clothes always makes me feel comfortable! and im really lazzzyyy to dress up today, as always and forever... :)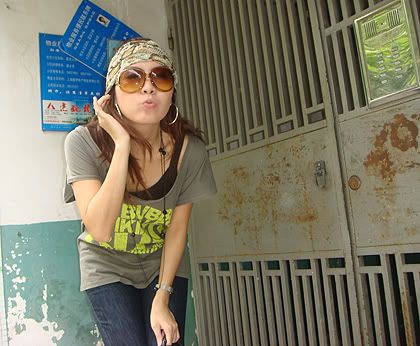 anyway,
happy children's day everyone
! it's also my dad's birthday today, and they're celebrating w/o me... huuuu... drama! :) and i just noticed, ilove kissing the camera.. i dont know why.
snake skin-printed turban: only. sunglasses: marks & spencer. necklace: h&m. tank: topshop. shirt: from china. skinnies: uniqlo (jap brand). flats: h&m. hoop earrings. silver chain ring.
rant:

its really
annoying
that it took me forever (literally) just to access blogspot today and i just hope that i wont be totally pissed one day cos the whole blocking/censoring thing (of some websites here) is kinda getting through my nerves.. i know, i know.. patience is a virtue. but for the sake of convenience, ugh.. as much as i want to, i can only visit 5 blogs max in one day :(