i can see clearly now the rain is gone
... NOT. i'm stucked in
Shanghai
and there's a gloomy weather ( thunderstorms until next week according to weather forecast).
but i told u i'm gonna post my memoirs soon... so let's start with this one :)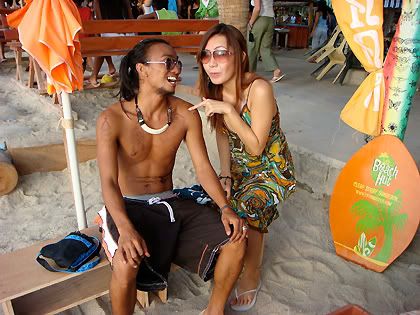 ya'man!
im poking the tattoo guy!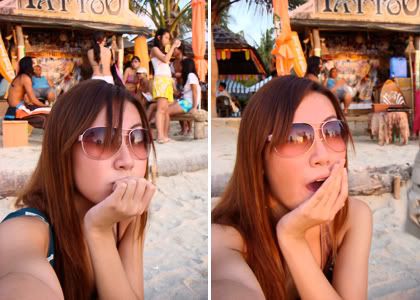 one of my fave aviators from mango :) i also have the white one.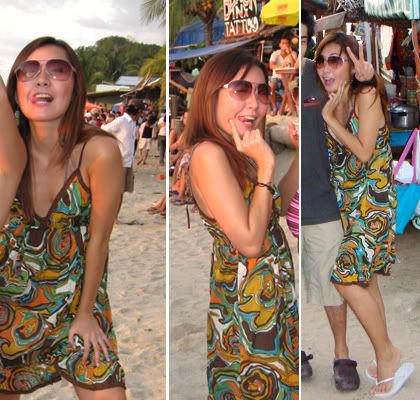 i feel sorry for cropping my friends out, but i'm also not sure whether they'll be happy seeing that i posted their pictures online.. so more of MYSELF :) the dress is from
Bangkok
... its one of the things i used to sell on my online store before (u can check it
here
). my sister bought it, but i stole it for the day! ~
haha
. well, she got it for a discount right? she should be thankful she has a little sister who sells lovely clothes from her trips! :) okay, enough excuses. i'm a mean little sister :) and yah, havaianas.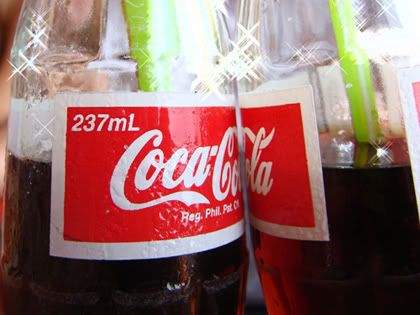 it's gonna be a bright, bright...
bright sunshining day

Hope you all have one! :)

listening to: i can see clearly now - bob marley
photo creds: when my hair was still straight & have tanned skin. puerto galera, philippines. last summer.
dress: bangkok. sunnies: mango. havaianas.