my company was one of the sponsors for the first Filipino Independence Day Celebration in Shanghai. alot of people went even though it was raining. the venue was Gong Qing Park.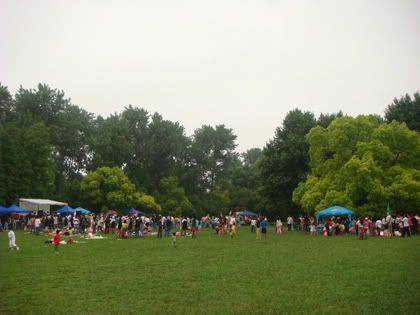 it was funny cos the place turned into a semi-Rock Festival.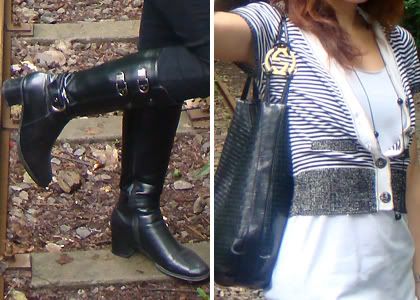 i wish i wore something more "festive" than this, but since i dont want to get my feet soaked in the muddy field, i grabbed for my black leather boots and paired them with this blah, non-festive outfit.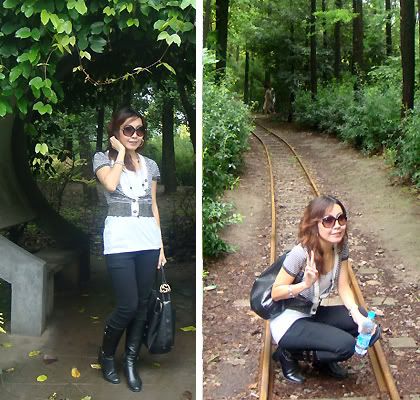 so yah, i looked more like i was roaming the city-streets than attending a celebration at the park. that's what u get when u dont sleep for days.. sadly, im starting to take more sleeping pills.. bad i know. but there's just too many things in my mind right now :(

truly, u wear what you are feeling.

boots: shanghai. top: hongkong. cardigan: hongkong. sunnies: h&m.