... and also when i'm happy, in-love, inspired, ecstatic, bored, bitter, jealous, heartbroken, angry, sad, etc. etc... i guess its a hobby huh?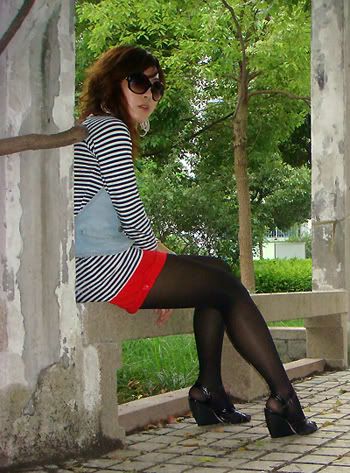 so i started leaving my apartment with tights, since my post-ice skating bruises hasn't subsided yet. i realized i'm one of those people who takes too much time to heal (when wounded, and no - im not talking about my heart right now - but i guess it also applies there *sigh*). its also cloudy / sticky today. the weather in
shanghai
started being
sucky
since the start of
june
when its supposed to be -
summer
.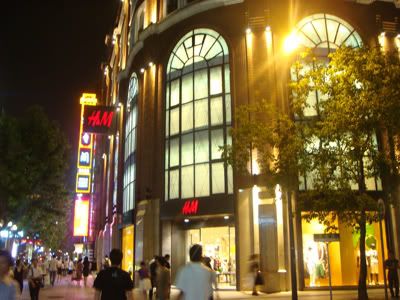 my fave (shopping) destination in
shanghai
:
huai hai road.
i really don't like shopping at malls here - its too manila. and i just like walking around the streets... people are far more interesting :)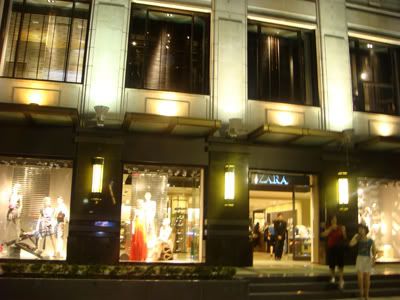 i also noticed that
zara
finally
opened its branch in front (literally) of
h&m
. so i just have to cross the street as opposed to 5 blocks on hai hai strip (for the other branch)... never thought being bankrupt was that easy!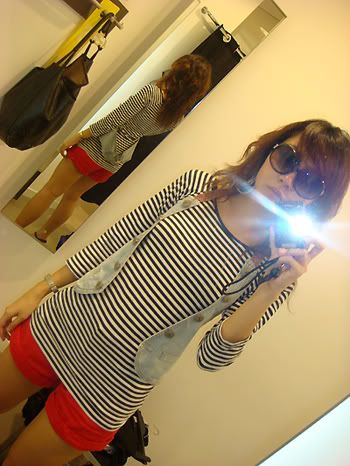 and at the end of the day, i took off my tights and didn't cared about my bruise-issues anymore (fyi both knees). that's one of the best things living abroad on ur own - nobody knows you and nobody cares! hahaha...
so did shopping helped with my current depression?
for a while - as always - yes. but im back to feeling sucky again :( no family, no close & trusty friends - this is the worst post-breakup ever! i just wish i cud buy a plane ticket and go home NOW. i know this is just a phase, but its HARD. and i'll keep on praying...
btw, thanks guys for all your comments on my last entry *hugs* i promise i will be better soon... and post my hauls to keep myself from thinking too much. *sigh*
top: from manila. vest: from china. shorts, tights, earrings, sunnies, shoes: h&m.