it may be the
lack
of boyfriend at the moment that's why ive been posting guy's street style other than girls... or maybe im just too
bored
with every asian girls wearing shorts right now? not that im being too bitter (or perhaps?), but since i cant wear shorts right now (due to post-sports events) i cant help but notice the ff. guys' fashion sense.
exhibit a
: the boy next door and his cartoon t.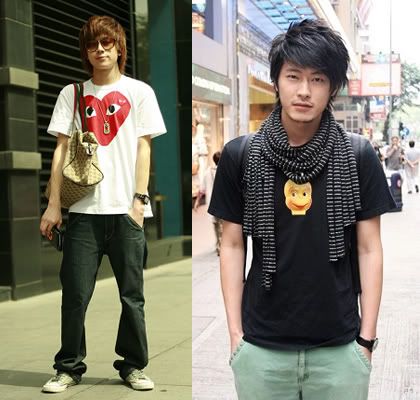 e
xhibit b
: the playboy and his equally cool gaze.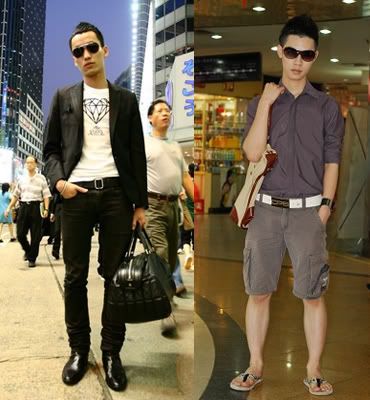 i wonder whether having
exhibit b
as a boyfriend would be as high-maintenance as having a girlfriend who's really obsessed with fashion / beauty / clothes?! :)
or maybe you could join forces together? (
exhibit c. beijing?
).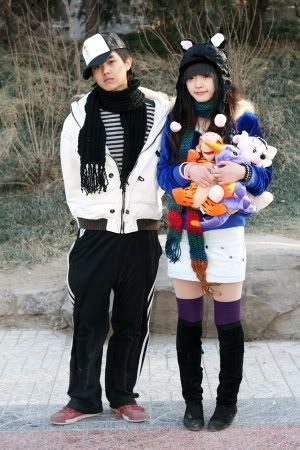 (ps. i do have a cap like hers, only that mine is PINK and LEOPARD PRINTED. i should show u guys!! ~
hahaha
.)
photo creds: hongkong, shanghai streetstyle spring 2008