just when i thought summer's
finally
here, the typhoon says "hello". guess i'm just gonna stay at home over the weekend... w/c is not a total
bummer
since i have to work on sunday & its gonna eat up the whole day. yes. the word,
work
.
anyhoo, people have been asking what's inside the bag i bought last weekend: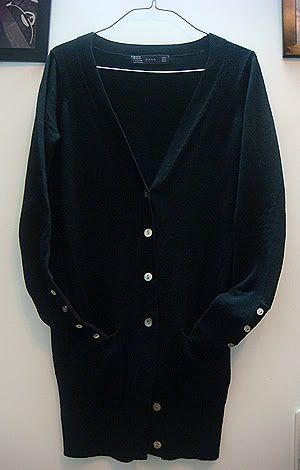 long cardigan, zara. ilove this! its so sooofftt.. and i'm actually thinking of getting ALL the colors! :) it has two pockets up front, and some buttoned details on the sleeves. perfect for the lazy me!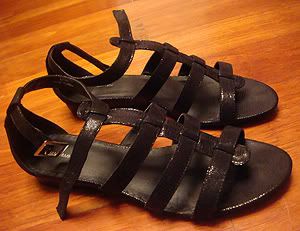 gladiattors, h&m. yes they're flats. i actually tried this months ago, but said i wanted the heeled ones. sorry me, NO heeled gladiators were found from Nine West (up to now), and Aldo just closed its store in Shanghai. but i don't really feel that bad cos i need something to "walk" with - which is a good thing - since i don't have that much option in my limited expat wardrobe, aside from my usual ballet flats and chucks.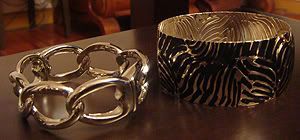 bangles, h&m. can't get enough of bangles! i didn't brought that much accessories with me since the first time i came here (cos it adds luggage weight). but i hope i could STOP buying already... cos really, i have TONS back home.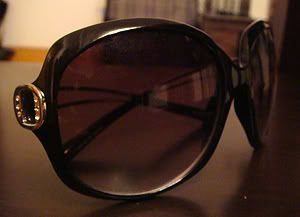 black sunnies, h&m. it might be obvious that the only sunnies i brought upon returning to Shanghai are the brown m&s ones, and actually left everything (and almost similar to this one) at home.
so yah, more blacks. i'm kinda leaning with the basics these days
(sign of growing old much?
) cos i only have a few items to pair them with right now. *sigh*
i miss my REAL closet!