when my sister called me this morning, i know i'll be in deep trouble! (-.-)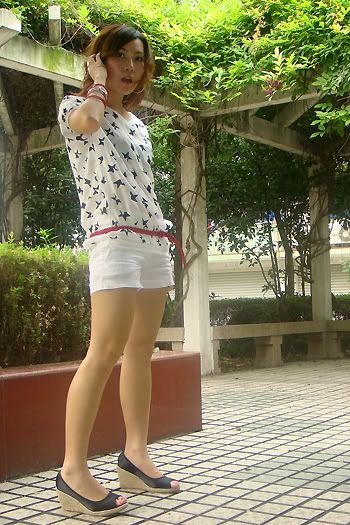 you see, i have less than a month here in
Shanghai
... and she asked me to buy her clothes/shoes/bags...
AAARGH
! nooo! i was trying to stay away from the mall cos sale season hasn't ended yet (and u know me, im a frugal shopper - i
♥
SALE!) and i haven't stopped buying stuffs since my last shopping post (so lazy/busy to take their pictures) and now.. im really confused as how the hell im going to bring ALL of those stuffs back home! ~
niuniu
...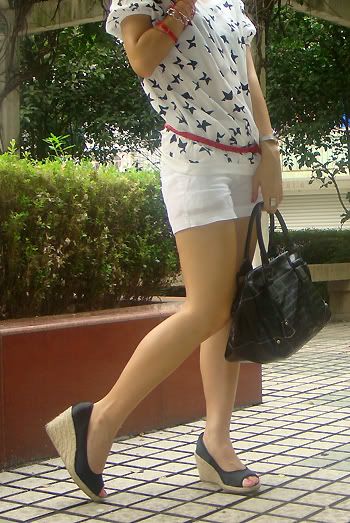 but good thing is, she said to use my dad's extension ccard. and being the evil girl that i am... i also included some stuffs for moi! ~
hehe
.. and ended up buying more for ME :( i promise, id go back again tomorrow.. for HER! and my brothers! :(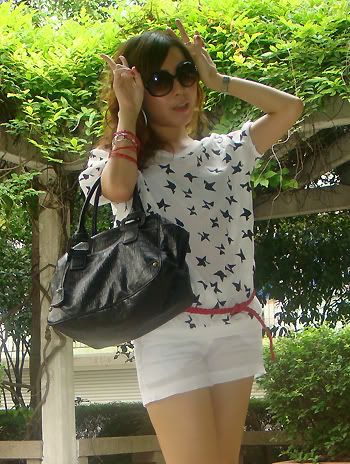 ahhh pls forgive me. blame it to my obsession with asian culture.. i know i shud stop acting like a teenager! btw, i got that starry top from a japanese store here last winter.. ilove it! (
like anyone cares
?)
accessories check
: check out my
band-aid
! (
eeek
!) thats why i don't wear shorts that often.. i really
really R
eally have sensitive skin! and the reason for this is cos i turned the shower TOO HOT and it burned my skin :( and speaking of band-aids, i had those cutesy ones somewhere but can't find it.. so this will do!
(top: from japanese store in SH. shorts: mango. shoes, bag, belt, sunnies: h&m. ring, bangles: aldo & h&m)
random:
im so in the mood right now cos im replaying Jabbawokeez in America's Best Dance Crew !! :):):) im obsessed with them! (Part 1 here)
and i'll catch up with my reading/answering comments/blogging later! :):)