i went home super drunk, throwing up in my bathroom, and sleeping
with
makeup! boooo!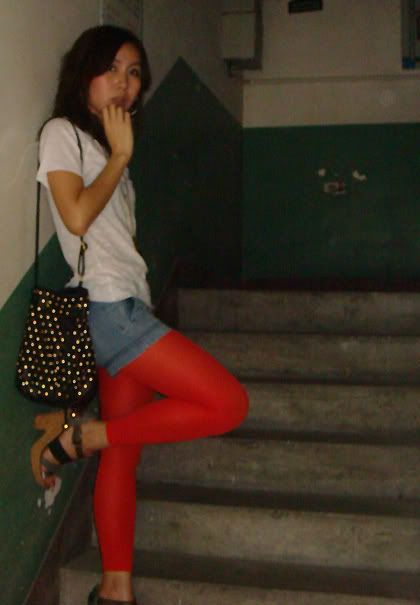 and i still have my hangover right now... (sorry for the crappy apartment background too).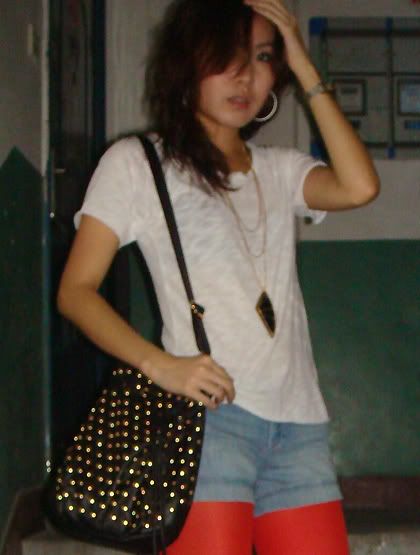 every time i go out partying here, i feel like i
don't
want to go home anymore.. the venues and people are MAJOR eye-candy!
yum
! much
much
better than manila night life
x10
(sorry but true) etc.. and the best part is, nobody knows you, so u can be free as you want!! :):) ~
weeeh
.
Barbarossa Lounge... chillax, house music, good food, wine...
come out micey!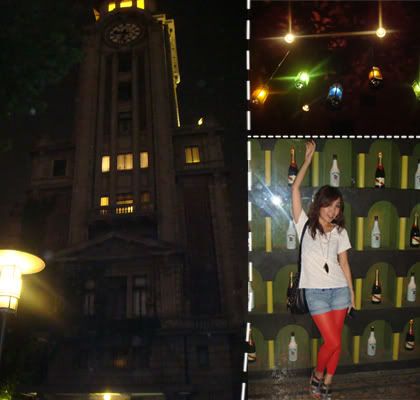 Kathleen's 5.. definitely romantic....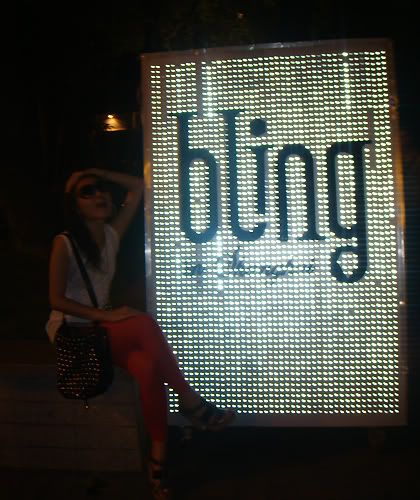 last stop, BLING! :):):) had so much fuuuunnnn heerrreeee!!! it's also voted the best "hiphop" place in SH! 30% foreigners, 20% local chinese, 50% ABC's! (american born chinese). so 
aside from a couple of beers, lychee martini, and vodka sprite's... i also had a couple of boys, brit's and abc's too *wink* 
aaargh.. sorry for the crappy details, my mind's not thinking straight right now! but here's a detailed outfit post for ya!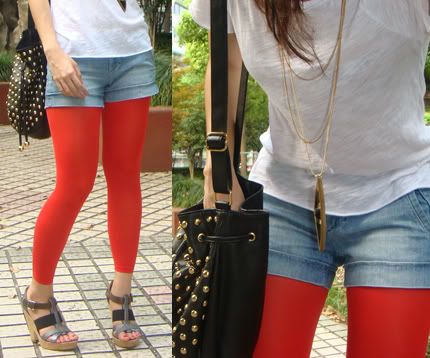 top: h&m. shorts: hotwind (shanghai). bag: h&m. tights: h&m. necklace: h&m. shoes: zara.
last night's venue:

dinner at

Quan Ju De

(best peking duck house in China for dinner),

Barbarossa Lounge

(mediterranean bar.. so nice!), and

BLING

! - name speaks for itself!
PS. THANKS TO ALL WHO GREETED ME ON MY BIRTHDAY!! :)
NEW SONGS ON MY PLAYLIST:
set it off - kardinal official (feat. the clipse)
dangerous - kardinal officail
cookie jar - gym class heroes (feat. the dream)
super bad - sofia fresh (feat. tpain)
whats your name - usher
ill be loving you long time - mariah
right now (na na na)- akon
rock city - higher, i got you, see you around, im losing it (4 different songs)
curtain call - nina sky (feat. rick ross)
gifts - ray j (feat. lil wayne, the game)
baby - ll cool j (feat. the dream)
disturbia - rihanna (watch the video)
dr. carter - lil wayne
mrs. officer - lil wayne (feat. bobby valentino)
comfortable - lil wayne (feat. babyface)
got money - lil wayne (feat. tpain)
hero - nas (feat. keri hilson)
energy - keri hilson
pork and beans - weezer
like when i grow up - PCD