Friday-wear is very typically American. You have this office uniform, and then suddenly it's the weekend and it's the opposite. I think it's better to mix the two and make officewear a little less formal and Friday-wear a little less casual.
- Lucas Ossendrijver from Lanvin.
just a coincidence.. but it normally applies to me. ilove wearing jeans at work and trousers on sundays..?? pencil skirts on saturdays, then baby-doll dresses on mondays.. ??
and this was sunday.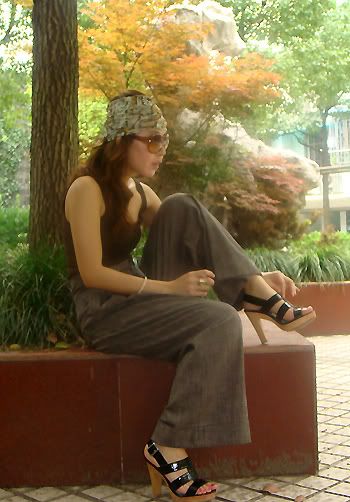 btw, this is the best i can get from my
sony t100
on a bad, cloudy weather
and
bad hair day. i really want to trade my cam for anything
canon
.. we just started hating each other since i don't remember when.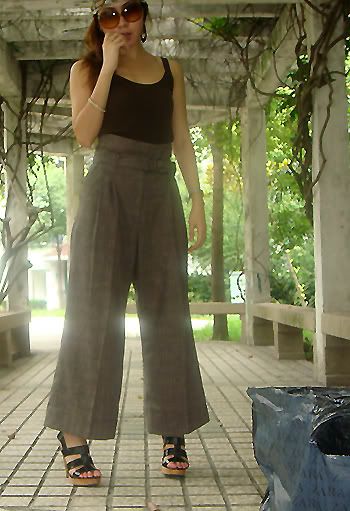 hey mouse! aim for the cheese... !!
*
cough
* yes, i already did my shopping duties *
cough
* and dad, its not my fault.. its HERS >:)
im also really
lazy
lately... too much AIDS at work i guess.
- does this normally happen when u know ur leaving?
tank: topshop. trousers: h&m. shoes: zara. turban (i had since '05): only. not-so fave sunnies. m&s.