(another personal post)
i just realized that i should get my ass off the computer (for a while) and
cherish
the last few days i have here in SH!
it just sink in to me that I'll be leaving soon.. and instead of enjoying it with the people i've spent my one-year stay with, i am (sadly) acting pretty lazy and staying IN (on a friday night) when i should be drinking / partying and getting crazy!
and its sad because, some of the people here (mostly from work) - i might
not
be able to see again :( and they
all
have been good to me... and i already wasted quite a few opportunities of getting to know them more :( but i hope i'm not too late to share my gratitude to them.
for those who skipped the part of
that entry
- i resigned from my work a few weeks ago, and i'm going back to manila soon. my boss offered to increase my salary, a promotion, etc... but really, it's not about that. and i might be eating my words now cos i usually love the phrase, "
whoever said money can't buy happiness obviously doesn't know where to shop
" - but weekly shopping sprees and brand new Gucci's doesn't really give me
true
happiness. and i really don't want to stay any longer cos i might actually forget
myself,
and be consumed by the temporary & luxuriating world i have now. yes, i am
cheesy
. ilove my friends and my family, and i'd rather lose my high salary than lose the people who made me to who i am today. thankfully my parents still love me, and i wish my dad won't confiscate my extension ccard soon ~hehe.
THE TIME THAT WAS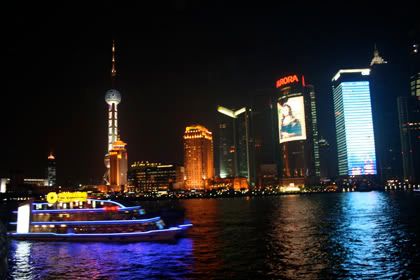 pudong area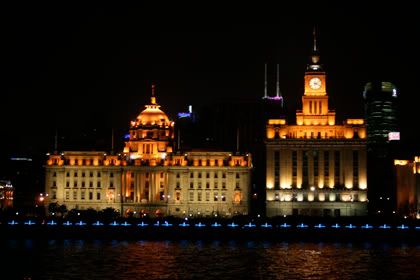 the bund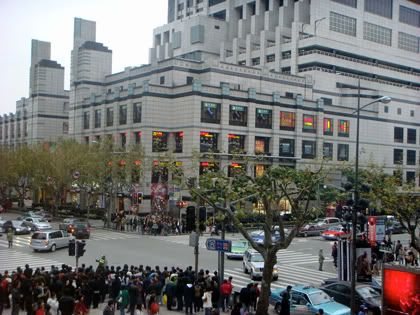 huai hai road (my fave shopping place)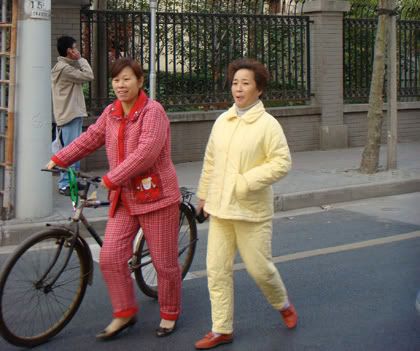 yes, fashionista's are everywhere here! *evil me*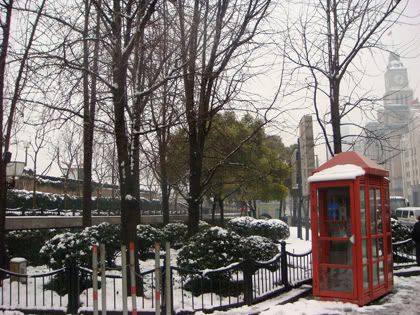 would you believe that it
never
snowed in shanghai for more than 10yrs?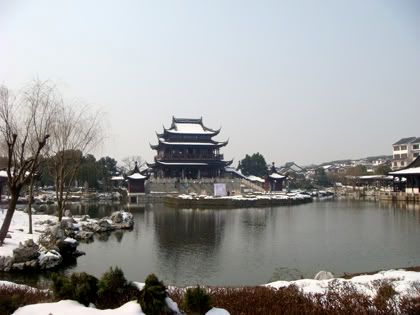 but the snow made a whole lot difference! and it was my first! :)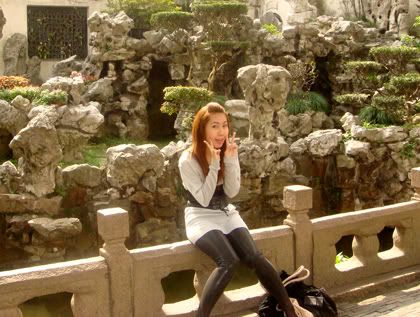 during my first months at yuyuan garden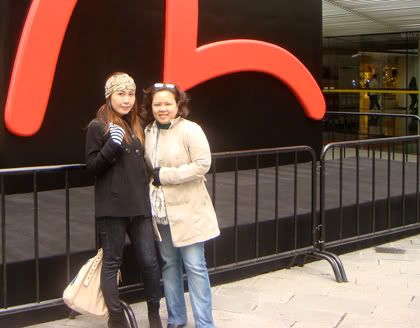 my savior and first friend :) she moved to macau last may :(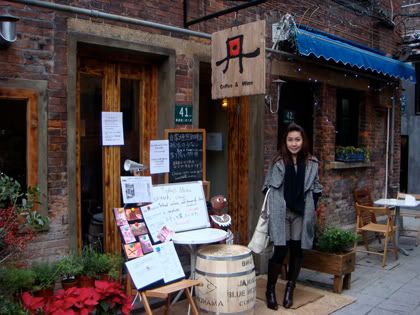 @ tai kang st. - artsy fartsy, expat place.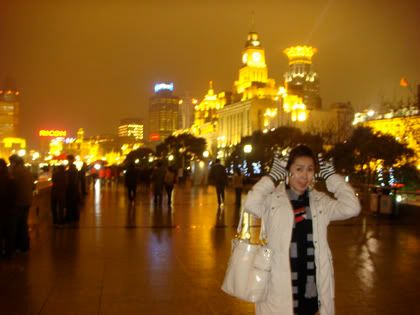 obviously gonna miss winter (really?) & the added pounds in me that goes with it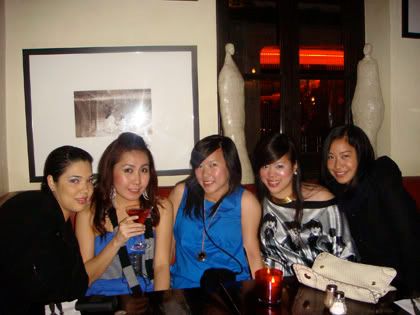 college friends in manila (studying in beijing) visited, and we partied on a snow-storm weekend!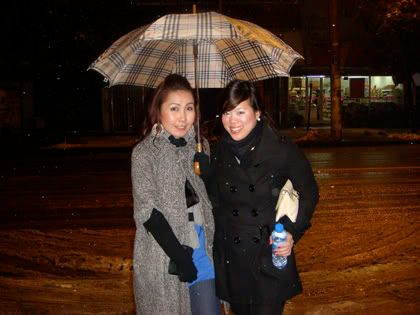 nobody can stop us! sadly, the best bars only consisted of 50-80 people that night - did i just mentioned the snow storm?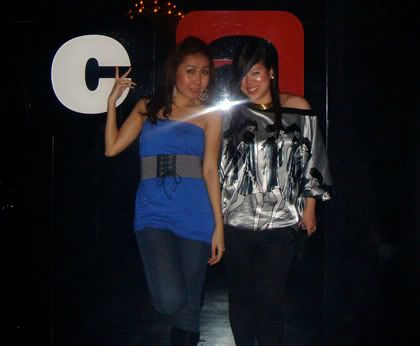 came and conquered attica!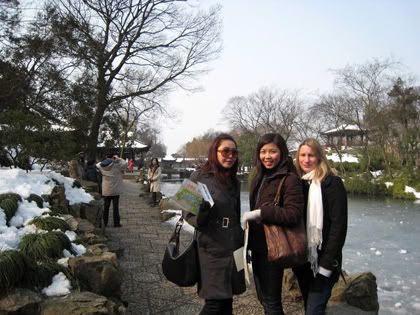 hongkong-based friends.. see u soon girlies!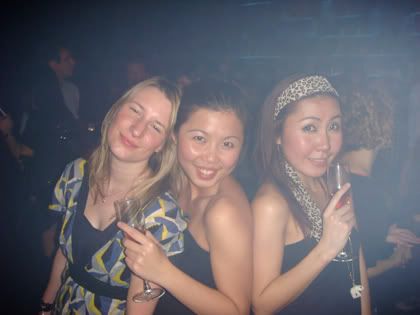 we had a blast! and free champagne's!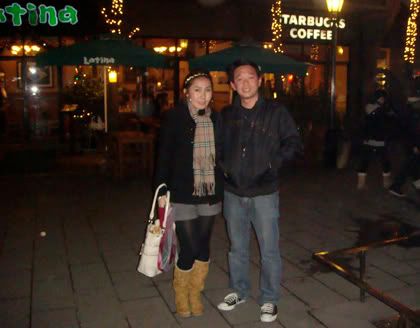 christmas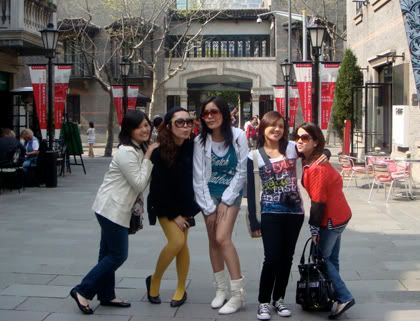 these are my friends since i was 5 :) they visited me last april (along with 2 other guys).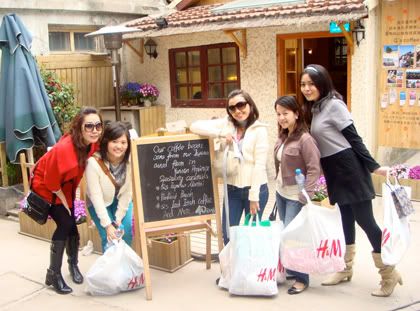 h&m addicts!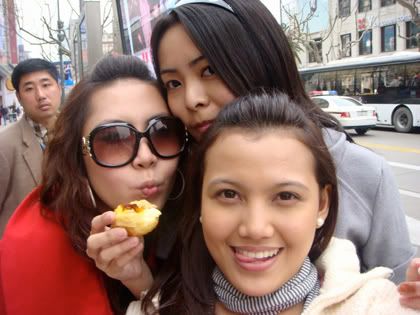 we love eggtarts!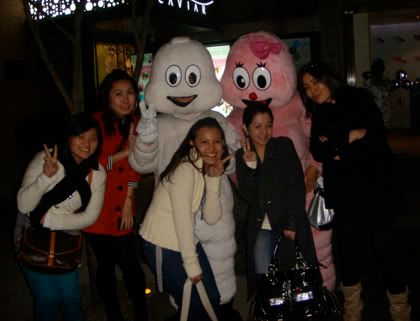 ilove them so...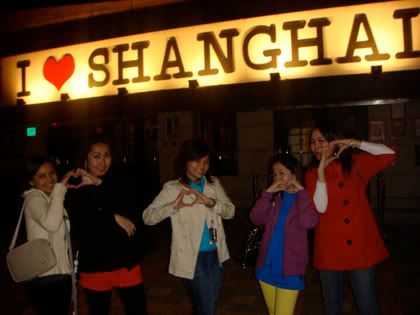 and we all love shangahai!
and
thank you all
bloggers
for all the nice comments you left, and for appreciating my blog :) you don't know how much it meant to me :) i'm really grateful to have met some wonderful people like you... and yes,
i will be back soon.
to my friends who were asking, i'll try to make my "favorite things in shanghai" post also.
i would still drop by to post some comments when i can! for the tags i haven't done yet -
dapperkid
,
marta
,
amie
and
winnie
- thank you. i'll do them soon.
ps. my mom, aunts and cousins are coming over to pick me up by the end of this month. so yes.. i'm happy! happy! :)