im not sure if every one of you has read the Fall 2007 issue of TIME MAGAZINE, but its really an interesting one.. and here's the cover.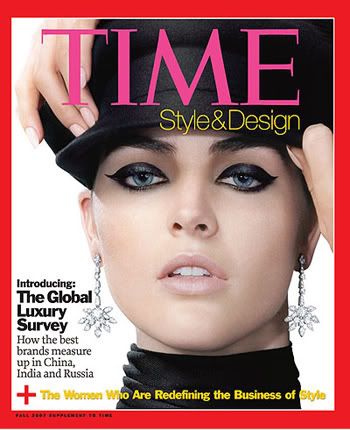 but don't get me wrong. as much as i want to read TIME (and other business magazines for the matter) my mind just get
dumb / blank
, which is really weird, cos i grew up being an honor student... but grew tired of it since i realized "street smart" is far way better ~
hehe
. okay, that was an excuse! but no matter how much i forced myself to "like" courses like literature, law, business writing etc.. im just a MATH & SCIENCE
geek
(yes, i
suck
at writing and i'm keeping a blog - w/c is
also
weird) and u all know that the human brain can ONLY be "better" in either the left or right hemisphere - unless ur a genious - for which i am not :)
anyway, going back.
the reason why ilove reading this issue is because it pointed out the existence of the "nouveau rich's" and "luxuries" at the ff. giants -
India, Russia
and
China
- countries which most people think are POOR.. but not anymore. and it also came into no surprise as to why everytime i look up at China street fashion (shanghai, beijing, shenzhen, hk), or walking at the ff. city's streets for example, it's so seldom you won't see a person (male, female, young, old, straight, gay) toting designer handbags - and most of them is
dear
Louis Vuitton.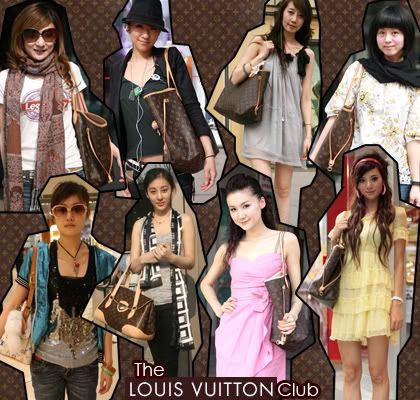 before, i would probably think these are fake- since, if you've also watched one episode in SATC - fake products are everywhere in China! but i know by heart that these are real. and everytime i visit
Plaza 66
, people are indeed buying everything "desginer" - Prada, Gucci, Chanel, Fendi.. all in CASH (
forgive me, but growing up in a 3rd world country, this never happened
)! and they're not satisfied with classics either. the limited and/or new collections are always SOLD OUT. and imagine me just staring at them.. "
you poor girl, just buy the damn thing! you CAN afford it!
" - my frenemy would always say.. but i still didn't bought it.
WHY
? because im a self-confessed
cheap
shopper.. i know where to get the cheaper ones (in Europe) - so i would just wait for the opportunity to buy it there (or ask my friend) or just go to HK, wherever, cos fyi: its
40%
more expensive in Shanghai.. and i'd rather use the 40% on more un-necessary shoppings..
hehehe
.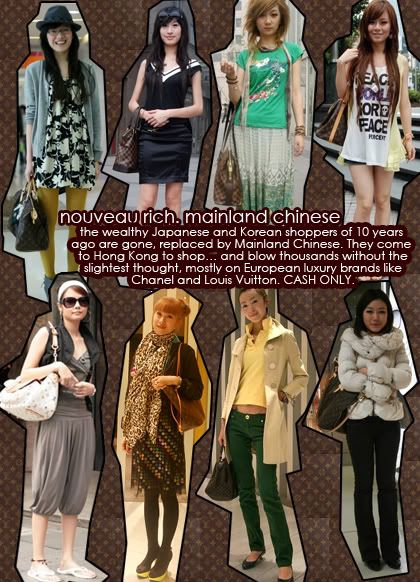 photo creds: time magazine, louis vuitton website, china street fashion.