(2nd post for today, wee bit personal post)
OCTOBER 2006 -
the 2nd time i came to
Shanghai
, and also the time when i told myself, "
God
i really want to work here...
"
and true enough, He answered my prayers.
I got accepted in a company that same month, and was hired as management trainee for china projects - then left August 2007.
It has been one of my goals in college - to work abroad and earn my own money for my own vanities, next to being able to speak mandarin - the language that i regretted not to have taken too seriously (for 12yrs) until
China
was dubbed to become the "next"
superpower
. and I couldn't ask God for more... for making all these things possible.. because honestly, im the ONLY one among my friends (who dreamed the same thing) who happened to make this REAL.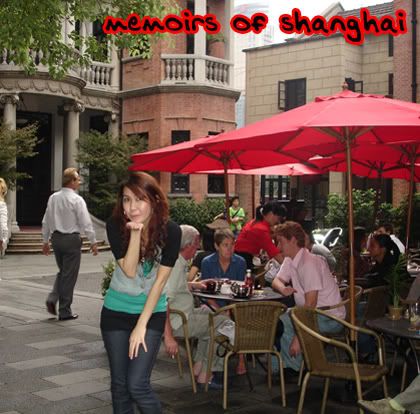 BUT it wasn't as sweet as having strawberry shortcakes and as glam as we have always imagined it would be - partying and shopping til we drop and all -
NO
. i forgot to realize that working somewhere means leaving EVERYTHING and EVERYONE behind... you have to be one tough cookie! and i am just a dough. its not like studying abroad either, since u usually have friends / classmates who u can always rely with especially if "homesickness" begins to struck -
NO
. now that ur working, u have to learn how to stand on ur own.. u can never trust everybody and u have to take your responsibilities more seriously. its really hard.. and i had my share of crying to my mom over the phone, asking her to pls take me home. but she won't, and i can't, since i already gave my word to the company.. so i thought, maybe i just need to do what i came here for..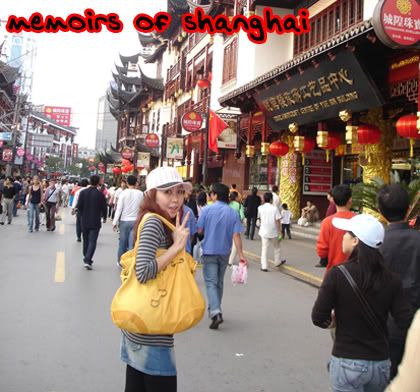 during the process, i think ive learned alot and became more mature. i can honestly say, im no longer dependent. in fact, im too
IN
dependent that my friends (mostly male) here are complaining - on how i always make my OWN plans - being solo and meeting people everywhere, and not bringing them! ~
hehe
. on how i managed to walk the streets of
Shanghai
on my own and never got lost. when bored (and allowed by my boss), i would also buy a plane ticket and go home, even for just 4 days...
i filed for resignation 2 weeks ago - and that was my
secret
.
photo creds: shanghai, october 2006.
and this is me today... accomplished.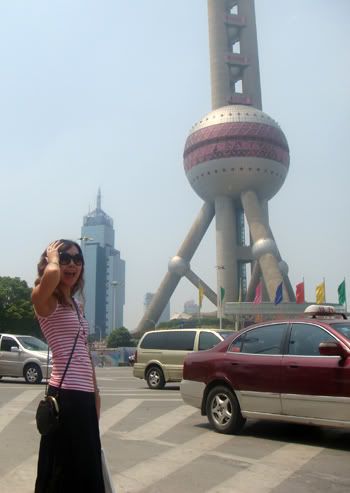 i could just look at the clouds everyday and thank God for everything.. :):)
ADD:


Orison Swett Marden writes: "
The moment you resolve to take hold of life with all your might and make the most of yourself at any cost, to sacrifice all lesser ambitions to your one great aim, to cut loose from everything that interferes with that aim, to stand alone, firm in your purpose whatever happens, you set in motion the forces implanted within you for your own development. Live up to your resolve, work at what God meant you to work at for the perfecting of His plan, and you will be invincible. No power on earth can hold you back from success
."