hi friends! just got back from
another
long-weekend holiday this august :) 
so me and my friends departed Manila last Friday (night), and went to
Bicol
to visit one of our friend's hometown (and also to celebrate her 24th bday). the place is more than what we expected since she kept saying, "
it's nothing! pls. don't expect too much!
"... but of course, being the governor's daughter, "nothing" to her means
more
than "anything" for us! :) i want to post all the pictures, but im way too exhausted & 
full
from our 3-day gluttonous trip... so im just gonna give you a peek!
overlooking Mayon Volcano, one of the candidates of the New 7 Wonders of Nature.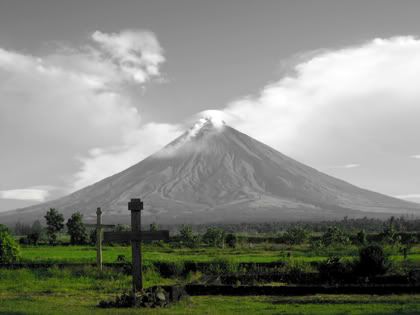 the perfect travel companion: animal-print luggage (le sportsac), starbucks, and atv! :) haha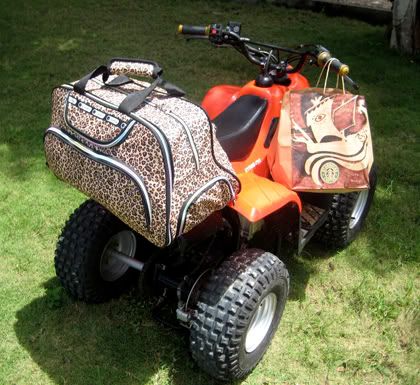 earlier today, flying back to Manila... officially addicted to old rolled-up jeans and floral scarves! (and flipflops in my flipflops-uniform tropical home!)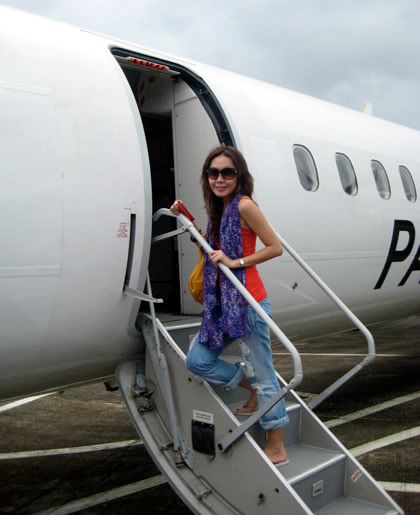 from the plane, catanduanes. i didn't know my

wish

from my last entry would come so soon! :)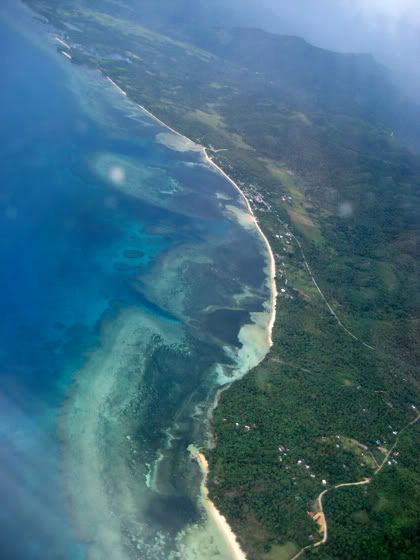 i knew i wanted to do this ever since i saw those kids flying jumping from the cliff! :) did i? or not??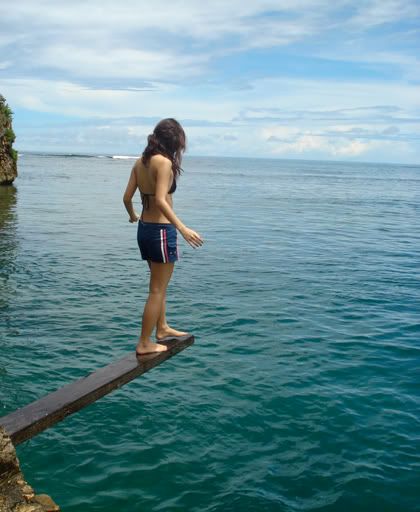 ps. my parents are also flying to

Boracay

(one of the best white-sand beaches in Phils.) this weekend, and i don't know whether i should join them or not???!! what ya think?? since i also want them to have quality time for themselves?
** tank: h&m. (old) jeans: peopleRpeople, manila. scarf: h&m. sunnies: h&m. bag: from hongkong. havaianas. bikini: h&m. boardshorts: roxy **