okay, i was supposed to POST something really GREAT/ INTERESTING for the
100th
... but let's be real, i'm still 
overwhelmed
 arranging the stuffs in my room! which i also haven't done for a year, so... i've been throwing old stuffs (while trying to sell others - taking pictures, and posting them online) cleaning like crazy.. etc. etc. *
whew
* i hope it will be done by the weekend... (so i can start working and resume blogging :)
most of my stuffs were placed on a box, since i was gone for a long time... and we're thinking of doing some renovations, etc. soon.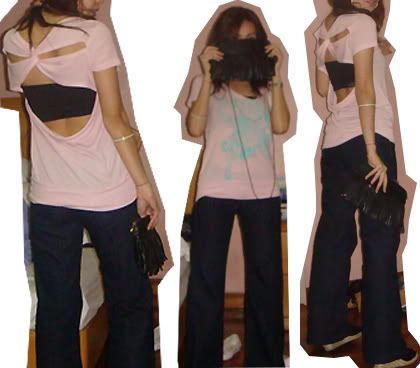 BUT i also went out and watched
Dark Knight
(finally!). just a simple outfit.. i'm super lazy!
top: from hongkong. wide-legged jeans: uniqlo. fringed clutch: h&m. shoes: h&m.