for some weird reasons, going back to manila and having ALL my families & friends surround me, makes my batteries ran out - i get tired easily! (in a good way that is)
i guess i was just used to living ALONE back in Shanghai (for a year) that chatting and/or the usual hanging out's
suddenly
felt like a big deal. i'm such a
weak baby..
and in dire need of energizer bunnies!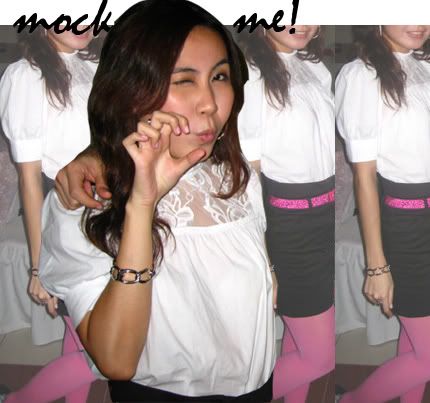 and its kind of funny cos i also realized that people (here) mock me of my
asian
poses... which is pretty
mean
shallow since me & my asian friends (usual koreans/ japs -
oh, you know!
) back in china do this for FUN :) whatever... don't u just love mockers? :">
and oh, i also PLAN to buy me some of these
crocs
shoes (i know people here in the blogosphere would KILL me!), but i have a very GOOD reason why - they're perfect for the
rocky
beach (flipflops murders my feet!).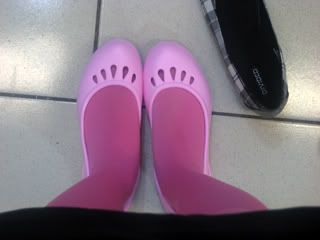 PS. im coming back to post some comments soon! promise! but thanks for leaving some too! :)


top: bayo (from manila). skirt (h&m). belt (h&m). bangle (h&m). checks flats: h&m.