so today was a
crappy
day.
one of our maids/helpers burned my fave rash guard, and i really wanted to KILL her! :( but of course, since she has the most lovable employers (my parents) in the world, i was the "evil one" for even attempting to let her pay for it.
whatever
... so now i took all my clothes, and promised to do all the ironing myself (
yeah right
). but who in the world would even think of ironing a rash guard??
arrghhh
... ok, im a brat!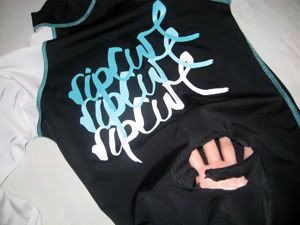 and what's
more
ridiculous is that i even fought with my mom about it.. which only resulted to me, being the drama queen, shutting myself locked in my room :( the outfit shows...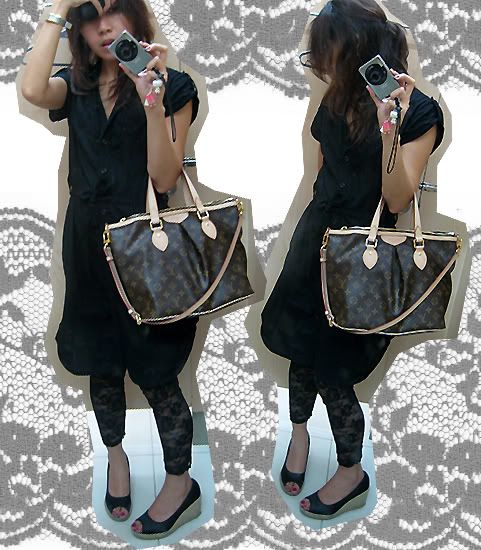 i went to the mall hours later to keep me sane. no actually, i went there to buy another rash guard... 'cos i'm going to the
beach
this thursday! :( but ended up with another purchase. this double tank top/ dress/ or whatever you call it - which looked so much like the
topshop
racerback i wanted, but was 3 times cheaper!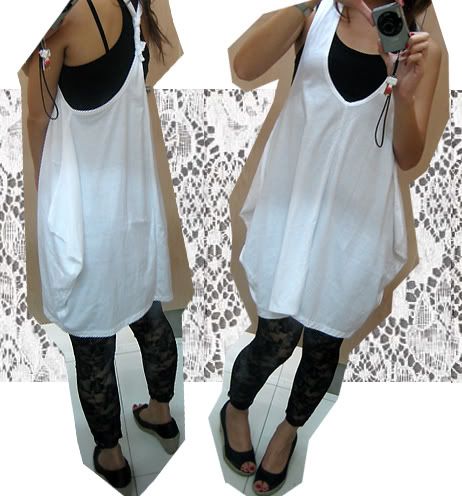 shirt dress: h&m. lace tights: milk & co.,manila from 2 years ago. shoes: h&m. black&white top: landmark.
(and i just realized, i wore a few of my clothes too many times already... i'm becoming soo LAZY :)
ps. met a fellow blogger last saturday... will tell details soon.