i know, i know. every time i go back from a vacation, i have this sort of
vacation blues
, and blogging seems to be the most unappetizing activity that comes after.
anyhoo, here's more pictures from HK :)
at central. wicked weather. rain + too much sunshine.
with my childhood friends, mickey & miney.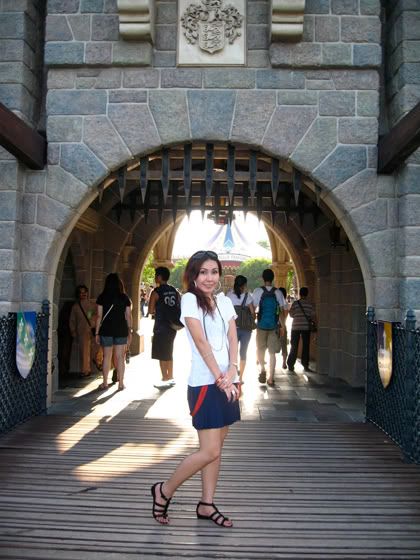 im such a disney baby! :)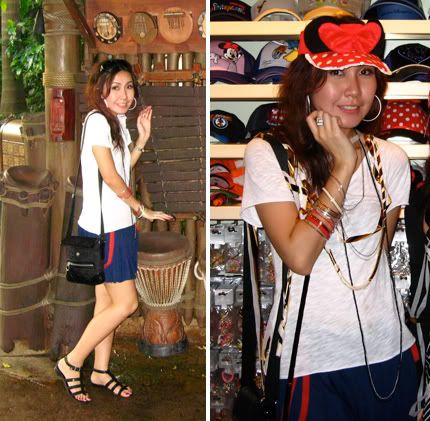 i originally planned on wearing a schoolgirl outfit (with knee-high socks and the sorts), but i know my friends would kill me! pft. and besides, its still SUMMER over there! erk.

and i just noticed, i wore too much h&m!


top: h&m. skirt: h&m. shoes: h&m. necklaces: h&m. shades: h&m. long cardi: from hk. red suspenders: topman. bag: mng.
bright lights... in the city.
HK is definitely one of my fave shopping place, where you can just buy about anything...
and everything!!
top: from manila. leggings: zara. necklaces: h&m. shades: h&m.