after
hk
, me and my friends decided to have an r&r at
macau
...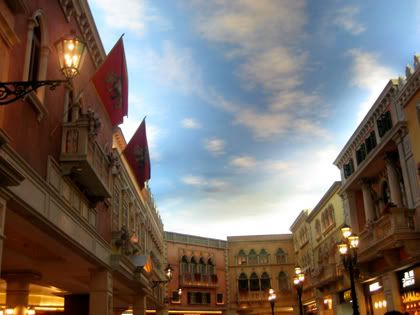 and stayed at

the

venetian
.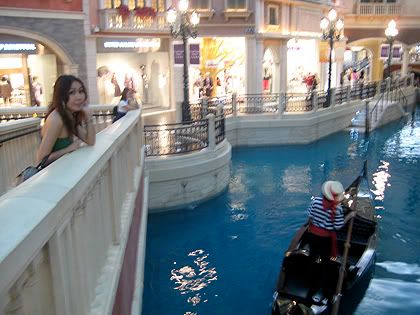 while i haven't been to
europe
yet,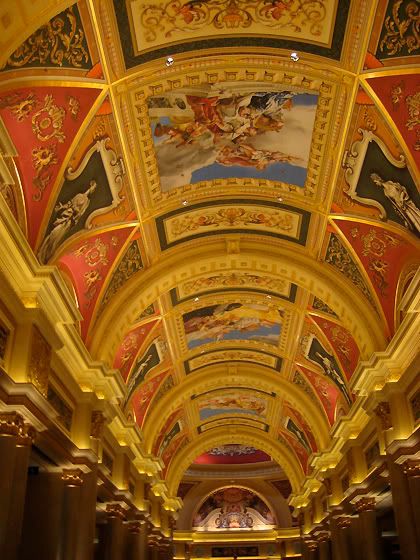 i'm already impressed with the architecture AND details they have here...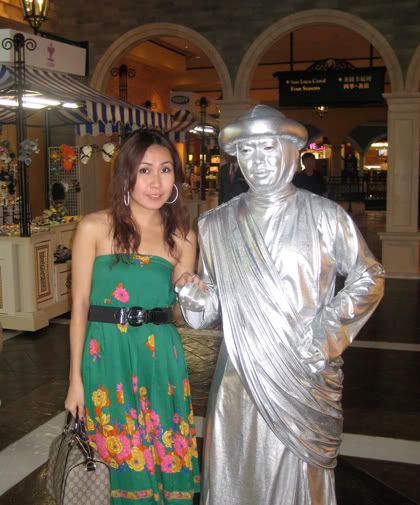 like this for instance,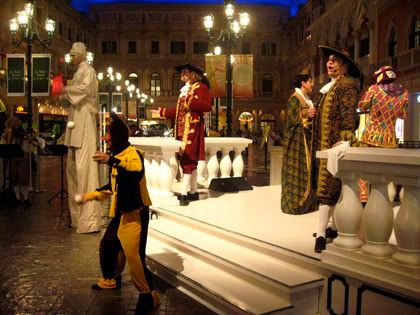 and the plaza performances :)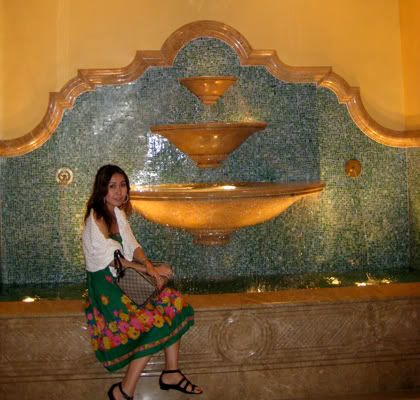 the fountains are really tempting...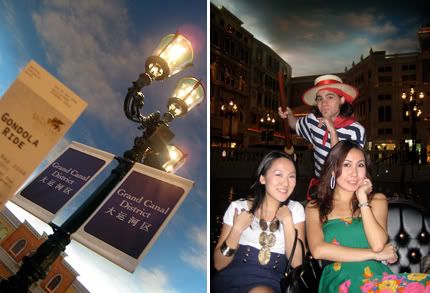 and so is
amadeo
, our gondolier :)
dress: vintage mom's old skirt. belt: from thailand. shoes: h&m. shrug: giordano. gucci.
and isn't it obvious that i've became more and MORE
lazy
blogging lately? :( but i promise to get back... i'm
just
trying to GET OUT of this vacation "shell" since i still have
2 more
destinations to go to this
october
!! (damn. i'm
broke
!)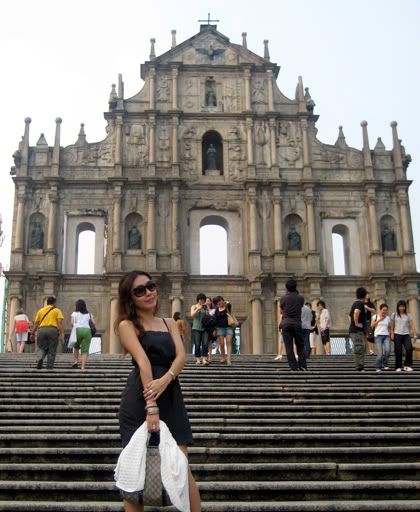 i don't know why i always have to take my picture by the
ruins of san paolo
, everytime i visit
macau
??
yeah right. don't fall for that guy...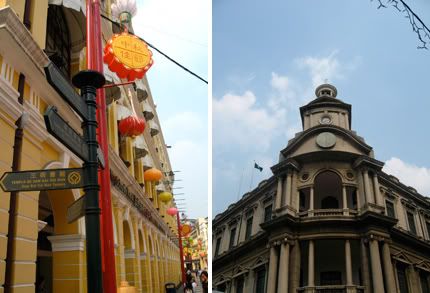 small city yet very charming...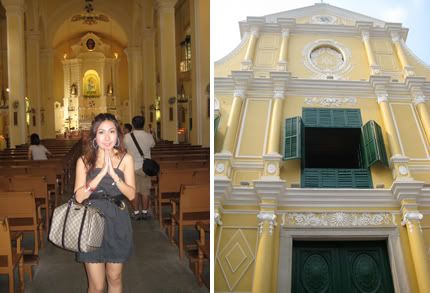 and i promise to save next year!!
dress/ belt/ sunnies/ shoes/ bangles: h&m. gucci.