so i'm finally back in the city, and first thing i did was had my nails done in blackish-plum (w/c actually looks a lot like
brown
) and window-shopped *
yawn
* nothing much i liked today... except for MADAGASCAR2, which i watched with my friends :) and it really was funny, better than the 1st one i guess...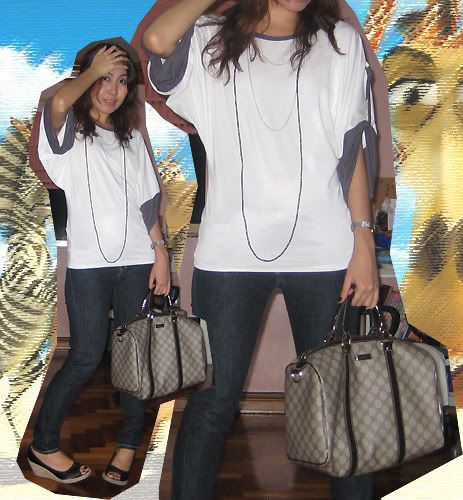 (old clothes
really
make me feel comfortable... like this top i had from hk 3 yrs ago, overused h&m wedges, and uniqlo jeans. only the bag is "younger")
and also... i've been raiding my closet, separating the stuffs "i don't like" and "i don't wear", and hopefully add it on my
ebay
. and it's really weird cos i think i finally got
tired
of CLOTHES! *eeeks* that i thought, instead of helping, these (bunch of) stuffs actually don't make my life easier! then again, i think everyone goes through the phase - when we have to update our wardrobe!!
ps. it really sucks cos i haven't been sleeping for 3 F*ing days!!