another piece i've been thinking on selling, but my mom told me to keep them.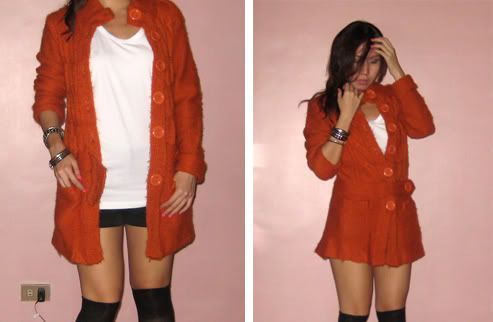 got this knit coat from one of my favorite stores in Xiamen, China-
Yarou
(my korean friends got them in black & white, while i forgot why i got the
orange
??). anyway, the store was a 5mins walk from our school, and it housed some of the BEST items we could find!
exaggerating much?
haha
! but REALLY. and what i like about the store is that it has 2 divisions, 1 for HIGH END'S (very expensive, 1-of-a-kind couture pieces shipped from Japan & Korea) and NORMAL ONES (which i could only afford at that time! :). and i love their PA's! ...donned from head to foot in their merchandise, with perfect hair & makeup (almost harajuku-
ish
), they never get tired teaching how to
pull off
an item! :) and even if all i could say at that time was, 謝謝 (thank you), 可以試嗎?(can i fit?), 小一點 (smaller), 大一點 (bigger), 不好 (not good), 好看嗎?(does it look good?)... i think we understood each other & had some fashion moments shared :) and oh, they also have
house brands
(like mango, topshop, etc.)
from time to time too! :)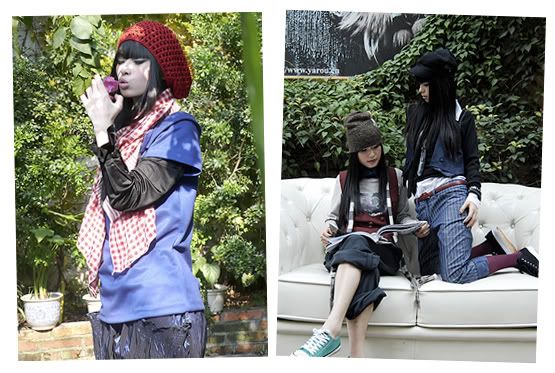 i wish to go back in Xiamen and visit the store again. but of course, i could never tell my dad that the only reason i want to go is to check out
Yarou
!
haha
! but i still have some relatives living there... so he might think otherwise :) *
i hope
*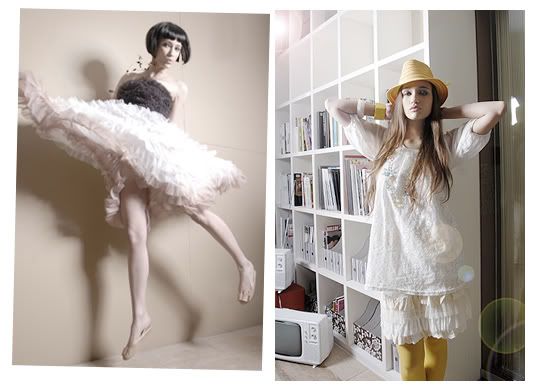 photo creds: from yarou.
cn