i really missed being surrounded by these kind people while i shop at 淮海路/ 南京中路...
photo creds: P1 mag
and also, i have to post these Aldo-lookalike (fcuk) shoes i got last weekend... because my (guy) friends attested that girls looked better in high heels, and that i should wear them everyday! (they kinda
hated
the boots btw)... and i wonder, what if i really dressed up as a semi-whore? i bet they're really gonna LOVE it!
haha
! boys! tsk tsk. which reminds me, i still have those sequined tube top from mango that i could wear as a bandage skirt with these...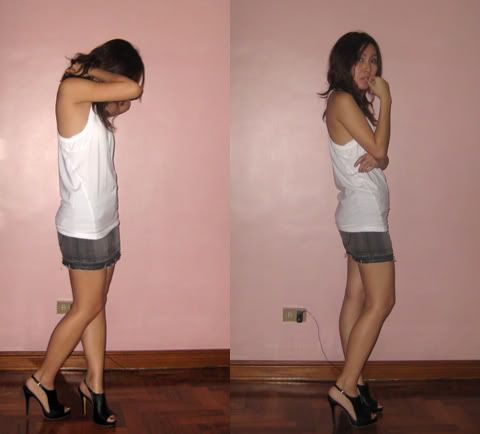 (men's) bench tank top. mango skirt. shoes from juan.