my friends and i met at Greenbelt3 and dined at this posh, Manhattan-style restaurant called
Marciano
's (which i think is owned by Marvin Agustin - a local Filipino celebrity - who obviously has a crush on me!)
haha
! :P conceited much? no, i was just kidding! :) but we saw him there etc.
anyway, ilove the food & the ambiance... not to mention, the big-size serving and considerably not-so-hefty pricetag :) but stupid me, i forgot to bring my memory card :( so no pictures for ya.. yet. i even wanted to show you some pieces (like brocade upholsteries, crystal/ gothic chandeliers, white bricks, red details, etc.) which i planned on putting in my room when we redecorate it... yes, i'm so sick of my pink walls! new theme? manhattan + audrey hepburn! i'll have her life-sized picture shipped soon!
yada yada...
then after that, we checked out the stores in Greenbelt4 to help my friend choose her very own Christmas present! :) of course, we ended up with handbags... 'cos even though the current (fashion) season's out with bags, Manila obviously isn't ready for shoes. believe me, Havaiannas rule the world here! while i'm not complaining, cos i love lazy slippers... and i'd rather spend my day in the beach, rather than in the city! so she ended up picking something from LV...
while this was my lazy outfit today, for the traffic-infected Manila (every holiday season).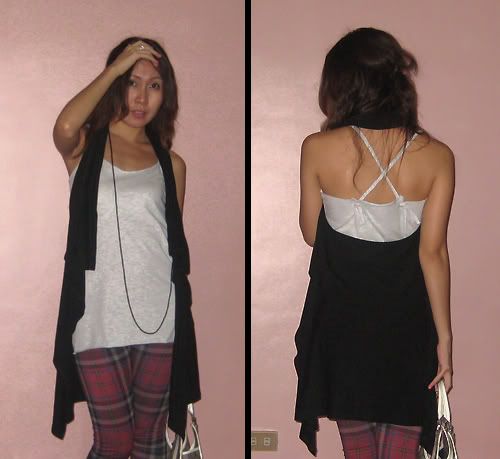 top: sham shui po, hongkong (old). black layer (i don't know what it's called!) bought online. zara tights. h&m shoes. gucci joy bag.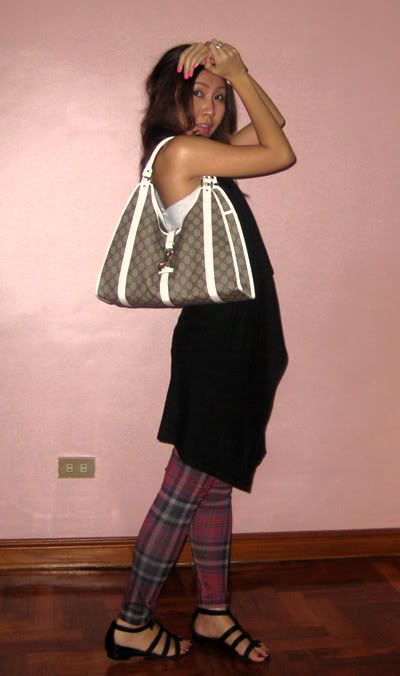 pink

(hands) +

purple

(feet) nail colors! yahoo!